QR Codes In 60 Seconds Or Less!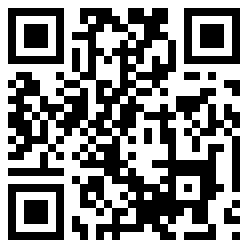 A QR (quick response) code is essentially a barcode with spots instead of the traditional bars. When scanned with a smart phone, it causes your smart phone to load data. If the data is a web address that web page opens on the phone.
For example, if you scanned the QR code above it would take you to Twitter's home page. Don't use QR codes on your web though – why would someone want to hold their smart phone up to scan the screen when they can click a link?!?
Let's create a QR code:
Go to http://qrcode.kaywa.com/
Enter your web address.
Click 'Generate.'
Now all you need to do is right click the QR code and save the image. Add it to your offline promotional materials to help potentials clients to find out more about you faster.
Where do you use QR codes?
This post is part of the Blogging Olympics series. A 10 minute post for the 50m freestyle.